With American Influence, Hip Hop in Nigeria was made popular by using English, Pidgin English and native languages.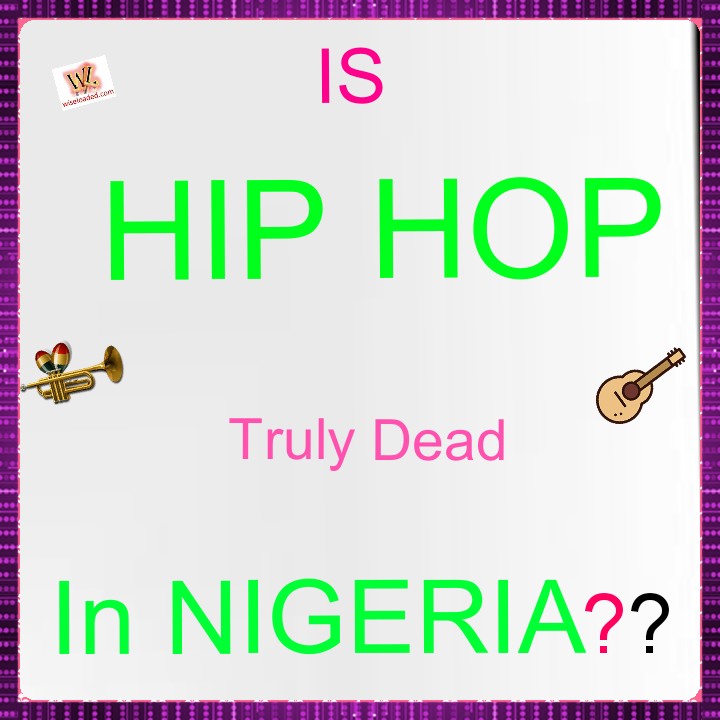 Can we conclude that hip hop is totally dead in Nigeria?
Hip Hop In Nigeria
With American Influence, Hip Hop in Nigeria was made popular by using English, Pidgin English and native languages. We had Artist likes of Remedies, Plantashun Boiz, Eldee etc
In the 90's, After Americans themselves, Nigeria became highest American hip hop-consuming nation. I can boldly say this is what majorly influenced Hip Hop in Nigeria.
Hip Hop was so good to go for because it 's what people demanded.
Even those who raps or sings with native language has to blended their styles match up with Hip hop. The Artists like Tolu & Olu Maintain, Dat - Raw but now Mr. Raw etc.
Ajegunle Style vs Nigeria Hip Hop
During this Era, there was a style named 'Ajegunle Style' with Artists like African China, Daddy Showkey, Original Stereoman etc. (the style where Oritsefemi originated from) but many people referred to the style as a local one.
The rise of 'Galala Dance' from Ajegunle Style in the 90's was reign enough but no where to compare to Hip Hop in Nigeria back then in Industry.
Introduction Of Street Culture
Everything was going very well with it until the introduction of '9ice'. "Gongo Aso" Al- by 9ice in 2007 with street culture was totally accepted in Music Industry.
While 9ice was still maintaining his stand. A rapper, Dagrin brought into the light with a cl-ic sop-re effort -led "C.E.O." with a full force in 2009.
Unfortunately, Dagrin didn't see the greater impact of his efforts as he died a year after he became famous.
Dagrin was the one who brought the street culture rap into the music scene. His efforts opened way for the likes of Olamide, Phyno, Reminisce etc.
Before the existence of 9ice and Dagrin in Music Industry, Hip Hop was only championing the underdogs and the unheard.
'Street Ti Take Over', The commonly used by Olamide which mean 'Street has taken over' not just a slang but reality.
Olamide took over from where Dagrin with songs like 'Eni Duro', 'Omo To Shan', 'Shakiti Bobo' (with dance steps) etc. He has introduced many rappers, Lil Kesh (who is now grow enough to stand on his own). Some others like Victoh, -o Ekun (The Able - crooner) and also the like of Adekunle Gold.
The effective of Street Culture has affected the Hip Hop to the extent of getting its singers and rappers to do something else or even go to break from music scene.
In conclusion, the Street culture has gone very far to the reach of Zlatan, Slimcase aka Otunba Lamba, Mr. Real and so so many.
Don't forget to comment and share