Organic fertilizer machine included in the pig manure organic fertilizer production line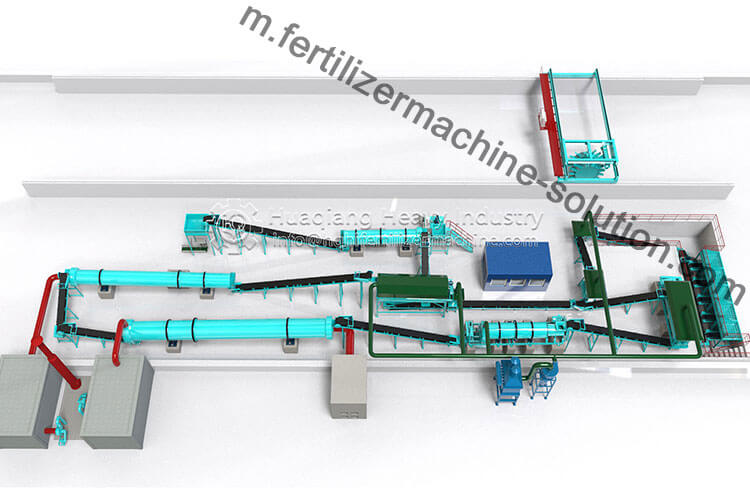 Pig manure organic fertilizer production line includes <a href="/products/" target="_blank" -le="organic fertilizer machine">organic fertilizer machine</a>: pig manure fermentation turning and throwing machine, pig manure organic fertilizer granulator, pig manure organic fertilizer dryer, pig manure organic fertilizer screening machine, pig manure organic fertilizer coating machine, packaging machine
Pig manure fermentation turning and throwing machine:
It is mainly to mix organic solid wastes with a moisture content of less than 60% with auxiliary materials, microbial fermentation inoculants, etc., and make them fully decomposed, sterilized, deodorized, and dewatered through continuous pool-type aerobic fermentation. The moisture content of the decomposed material is generally in the range of 30-35%, and after screening, it can be directly used for granulation to produce spherical organic fertilizer or powdery organic fertilizer.
Pig manure organic fertilizer grinder:
This machine solves the problem of pulverizing high-water organic matter, and has a good pulverizing effect on organic materials that have undergone fermentation treatment.
Pig manure organic fertilizer granulator:
This model adopts the new two-way spiral countercurrent collision granulation technology, so that the organic materials can obtain continuous, high-speed, reciprocating mixing and shearing in the granulation area, thereby forming a high-pressure mechanical flow state of collision flow, and rapidly changing the molecules of the material. The structure and granulation properties significantly strengthen the heat transfer, fluidization, and extrusion processes between materials, significantly increase the granulation density and ball formation rate, and greatly reduce energy consumption and template costs.